Kinée Diouf for Tank Magazine - Volume 5, Issue 5
Kinée Diouf for TANK Magazine - Volume 5, Issue 5
The latest issue of Tank Magazine is already out. Juergen Teller shot model Kinée Diouf for the cover. Ferosha!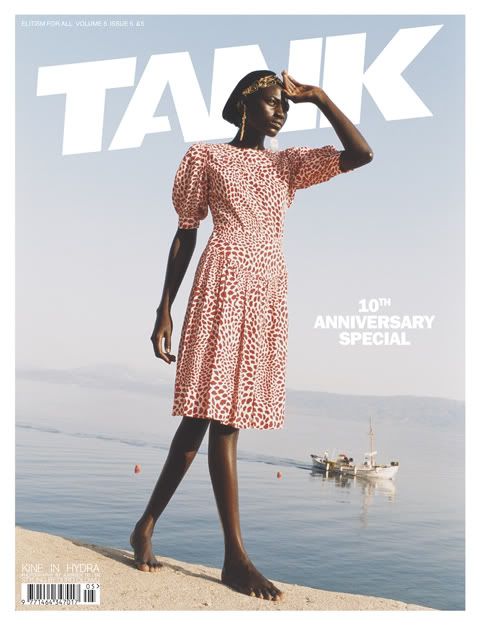 It's Tank Magazine's 10th anniversary... Paolo Roversi shot the chic Ines de la Fressange, Juergen Teller and Kine, plus, there's a Mary Kate Olsen interview thrown in there. But best of all, I'm in it as well.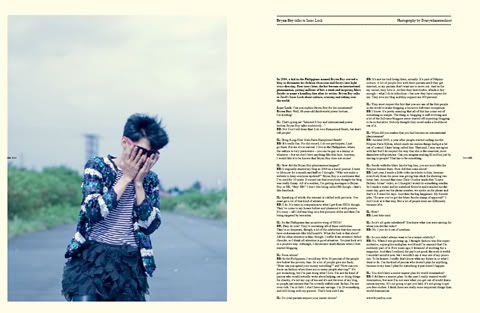 Yeehaw! The folks at Tank should be updating their site soon so you'll see a list of their features there.
Now go get yourselves a copy now. Happy, happy, HAPPY anniversary TANK!
follow me on Twitter