Action Salon, The Paragon, Orchard Rd Singapore
Action Salon, Singapore
I went to Action Salon at The Paragon for a quick haircut and trim. I took a couple of snap sAFTER shampooing while waiting for my super adorable and talented stylist Junie.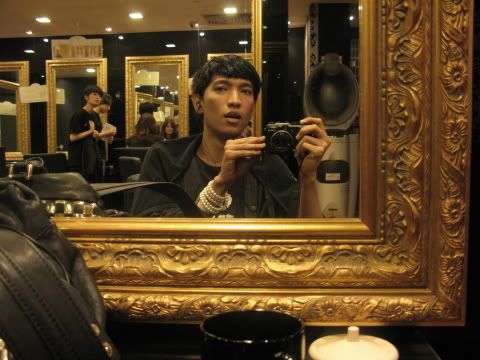 Time to say goodbye to the bowl cut!
Action Salon was quite nice. I swear to god I had the best shampoo session earlier. It was a ritual alright...one of the ladies (Garfield ??) gave me this amazing neck massage for at least 10 minutes. I was in heaven! That alone was worth the trip to Action. No wonder expats favour that place.
follow me on Twitter