Prada Spring/Summer 2009
Prada Spring/Summer 2009
I'm currently dealing with a nasty cold which is why I haven't been updating recently. I'm sick. I also have the worst cough and sore throat in years. It's so bad I haven't smoked a cigarette since Monday afternoon. Those Marlboro Lights have finally gotten me. Anyway, I'm sure y'all heard by now what happened over at Prada. Fast forward to 1:46.
Awww...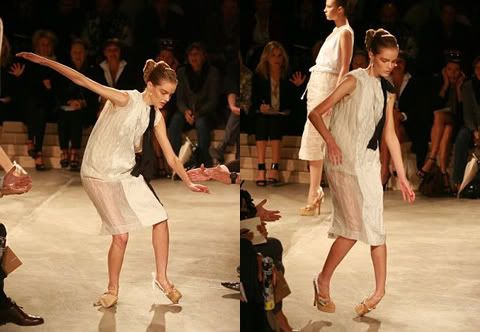 I really love this collection though. If you hop over at Style.com, there's
THIS
look consisting of a crumpled white t-shirt, shorts and a little cardi tied around the waist. I thought that was super chic.
follow me on Twitter