My £2,700+ Babies
My £2,700+ Babies
My extremely gorgeous friend Pelayo recently took a photo of my precious (£2,700 each) babies over at super cool and super Brit luxury emporium Selfridges in London.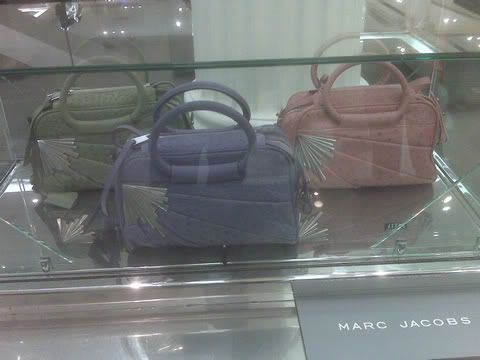 Look at all those colours! Angelina Jolie would be so proud if I had them all under my wing.
And speaking of Anglomania, have you seen last Friday's The Guardian? I got a quick mention there. Click HERE to read the profile they did on the great MJ.
David, I have no idea whether you've left Portugal or not but please send me a copy of this (in print)... I'll forever be indebted. I'll paypal you whatever it takes.
Thank you thank you to you both!
follow me on Twitter