Department of AGEING
Department of AGEING
I found this little flyer on my seat when I woke up mid-flight. Yes, I spent the entire time sleeping in the plane.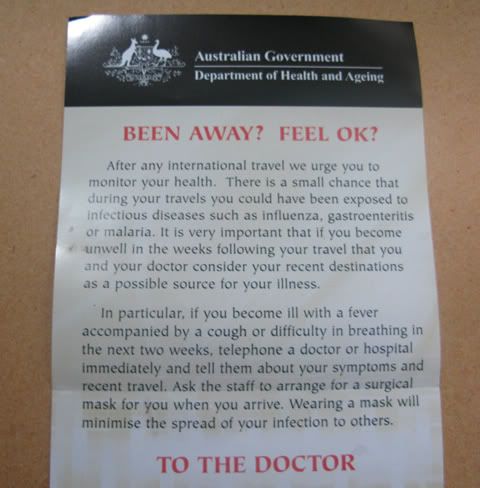 I know I'm sick, thanks to chain-smoking and sleep deprivation over the past few weeks. But man oh man, thank YOU, Australia, for making me paranoid. I was so paranoid that a couple of men in radioactive suits will pull me out of the flight and isolate me.... all because of a cold/flu. Those Aussies and Kiwis take those biohazard hoohaa crap seriously. I MEAN IT!!!! I've seen old ladies (I shit you not!!!) at Auckland airport get interrogated by New Zealand Customs, FBI-style, simply because their bags had traces of fruit in em.
Luckily nobody asked me anything so I'm all good. Maybe they gave that flyer to everyone on the flight? I dunno.
Meanwhile, guess where my next destination is?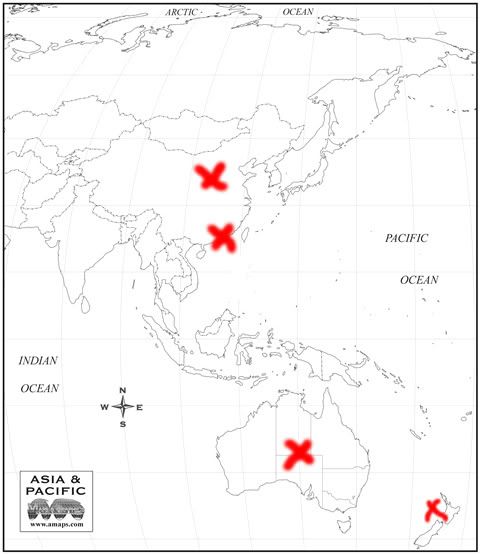 PS. And please, for the life of god, no, it's not Paris. Unless any one of you will buy me business class tickets (oh what the hell, FIRST CLASS by EMIRATES) to Paris, I suggest that YOU hold that thought for now.
follow me on Twitter