Bryanboy in The Financial Times Germany
Financial Times Germany
Guten Tag! Wie gehts? I don't know how many of you speak German but have you seen the latest "How to Spend it" magazine supplement by Financial Times Germany? They have an amazing feature on this year's Rosemount Australian Fashion Week and I got a lovely mention there.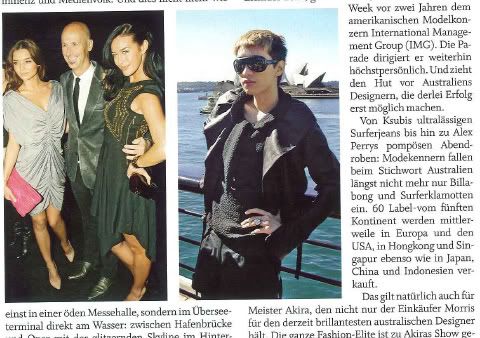 From Aussie designers getting more and more global exposure to the land down under being the new model factory (Gemma Ward, Catherine McNeil, Miranda Kerr who I used to like during her Dolly days, Scabby Lee, Alexandra Agoston, Myf and more), it's interesting how Australia is evolving into an international fashyonnn powerhouse right under everyone's noses.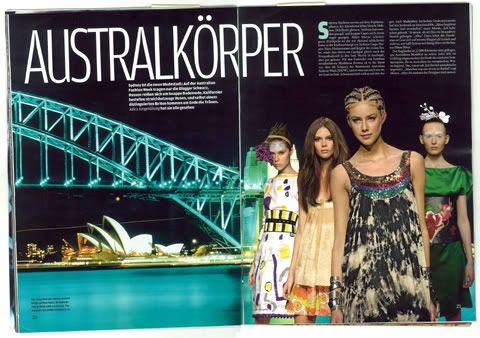 Click HERE to download the supplement.
Thanks FT Deutschland... and thanks Catherine for the scans!
follow me on Twitter