Visionaire 55: Surprise (Krug)
Visionaire 55: Surprise
The new Visionaire is going to be released on November 1, 2008.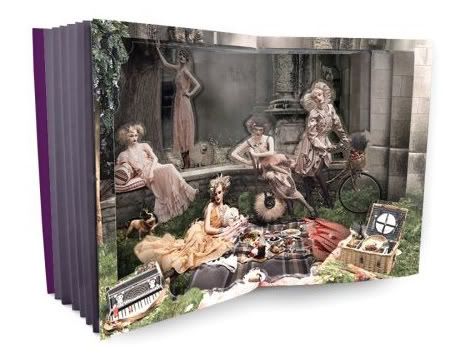 How does photography come to life? How do you transform 2-D into 3-D? Can a photograph move on the printed page? This newest issue of the high-concept fashion quarterly Visionaire pushes the limits of paper with an issue devoted to pop-ups. Visionaire 55: Surprise presents 12 hardcover pop-up books, boxed together, with projects by Steven Meisel, Mario Testino, Steven Klein, Sophie Calle, Andreas Gursky, Cai Guo-Qiang, Guido Mocafico, Solve Sundsbo, Yayoi Kusama, Gareth Pugh and Alasdair McLellan. Together, the pop-up folios are housed in a cloth-covered case with a magnetized closure and an engraved metal plaque. Surprise is a collaboration with the internationally renowned Champagne house, Krug.
Click here to pre-order your copy (US$122.85) or for more information.

follow me on Twitter