Westin Hotel, Sydney
Westin Hotel, Sydney
In sexy Sydney, I stayed at the Westin Hotel located at 1 Martin Place, CBD (Central Business District). I love the Westin! My Aussie home doesn't get any more centrally located than this.

Warning to dial-up users: this entry is photo intensive. Who's on dial-up anyway? Click click click!
Let's take a little tour, shall we? Go go go!
Like most places in Sydney, the Westin is a non-smoking hotel. All rooms are non-smoking rooms. In fact, the first thing that greets you when you check in is a small sign that says you are gonna be charged a $200 (or was it $500) penalty when housekeeping staff finds evidence of smoking in your room. Ouch. I think it's a fabulous concept though. Health is wealth! I'm planning to quit smoking and it's refreshing to sleep in pristine room.
In the event you get a nicotine craving, you have to go outside the hotel if you want to smoke. That's fine by me. The hotel is located right in the city center and on weekdays, there's an abundance of GORGEOUS eye candy in business suits passing by the street.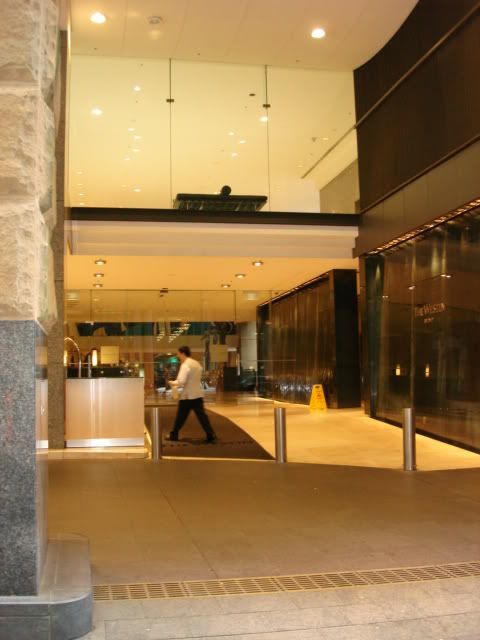 Let's go to my room!
I packed very, very light for this trip. 30 kilos is all I brought with me when I usually bring 60 kilos... and more. Hah!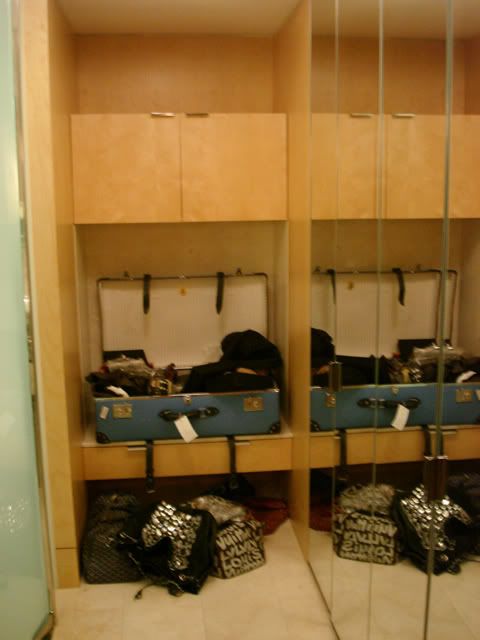 The first thing I do after checking-in is to look at the bathroom.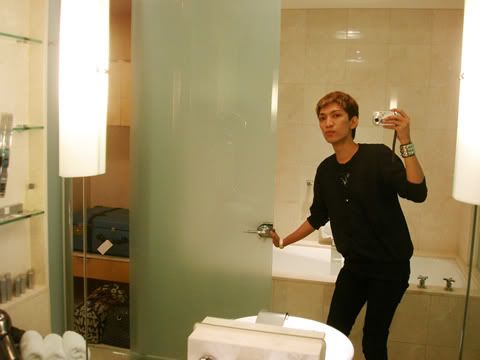 Glass and mirrors all the way baby!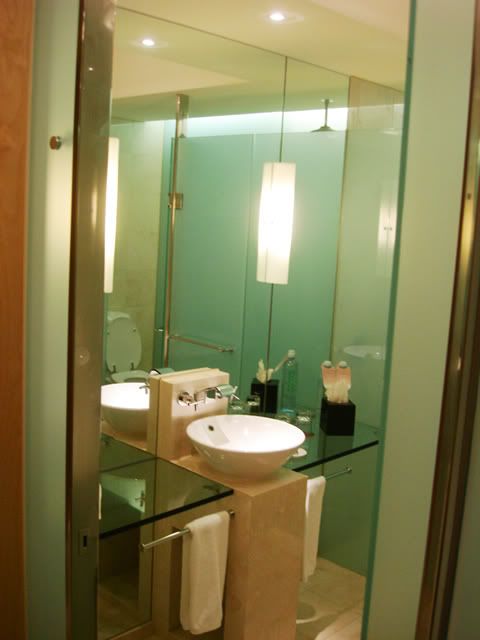 My closet has a floor-to-ceiling mirror facing the bathroom. I'm meeting Sonny and Jacqui for the first time so let's change outfits!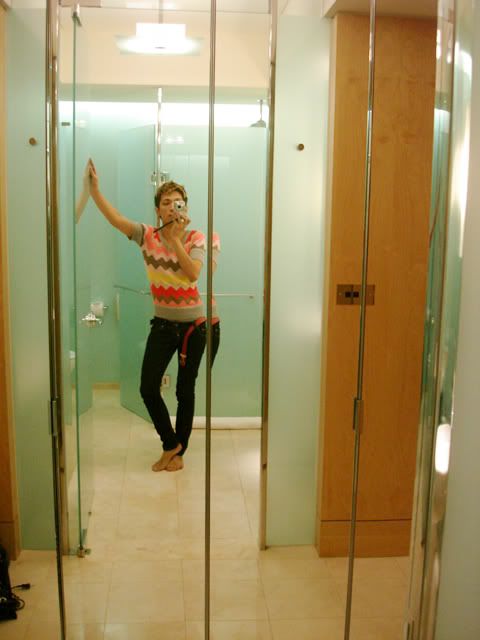 I spy with a Fendi spy... is that a gut? Whoops!
Lookie at the shower...
Toilet and bath...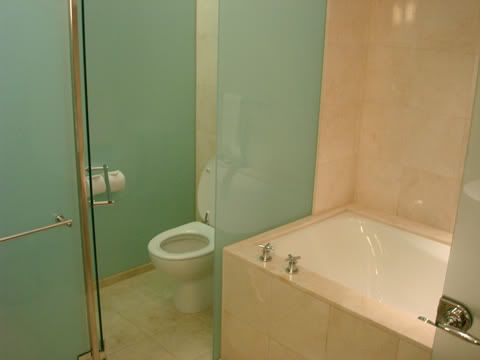 And my sweet sweet heavenly bed. I don't know why I got two beds but it's perfect because I need space for my things. Take note how clean my room is.
Ding dong! Someone's at the door with a plateful of chocolates.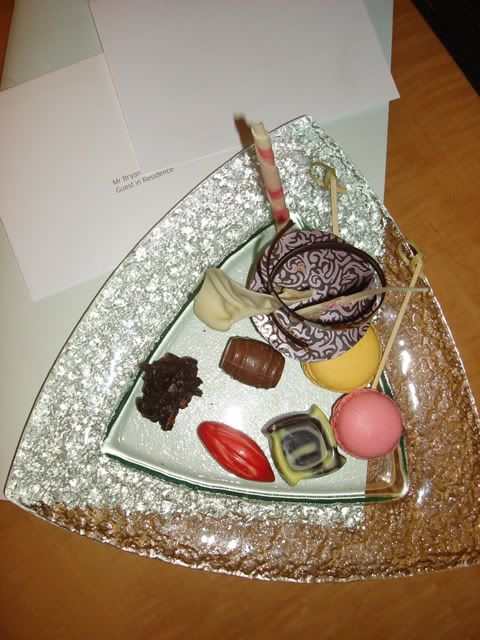 Not happy with my sugar craving, I ran to the convenience store behind the hotel to buy.... you've guessed it... Cadbury Crunchies!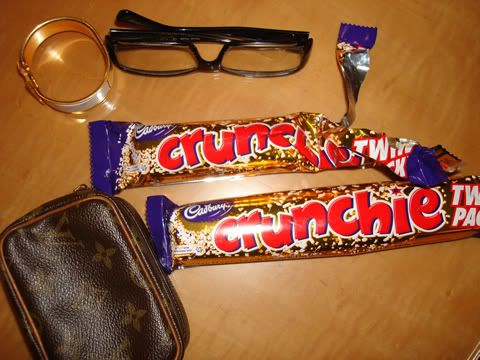 I love how at the end of my trip, that counter got filled with lots of freebies I got during Fashion Week.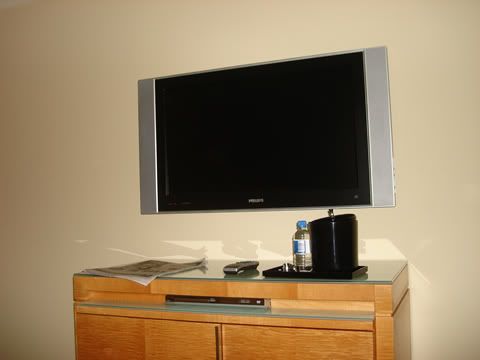 My room was on the 18th floor. Check out some of the city views.
My desk area facing the GPO (General Post Office) clock tower.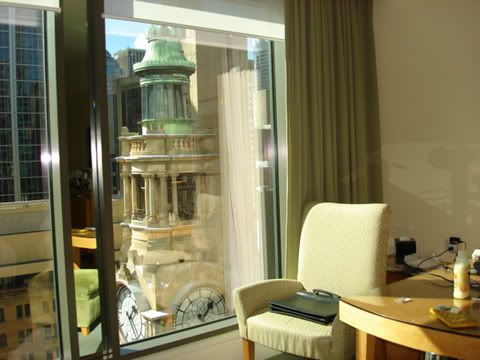 Blurrrrr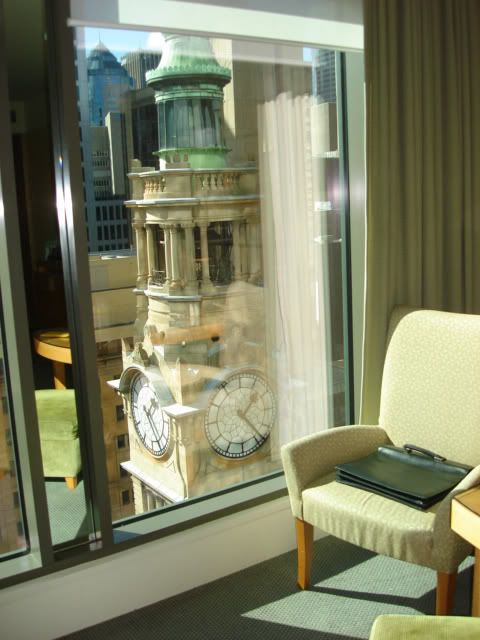 And a better view...
David Jones, Australia's oldest department store, is just around the corner.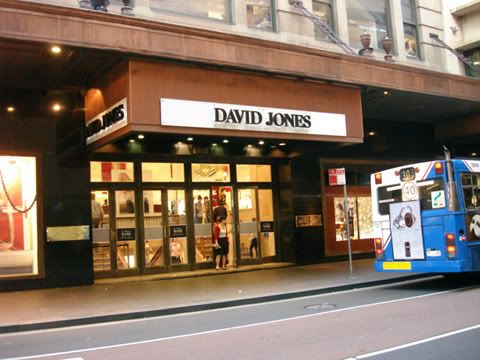 Same with Queen Victoria Building. It's funny how all of these places are of walking distance from me yet I couldn't find the time to visit them.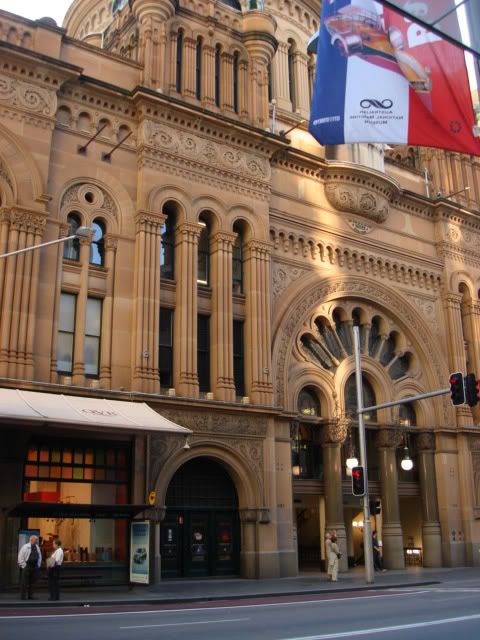 One of my many, many, many meals in Sydney. Nothing beats a good ol' sandwich delivered via room service late at night. Look at that bed of fries!
I also requested for a side order of two eggs. Mmmm yummy.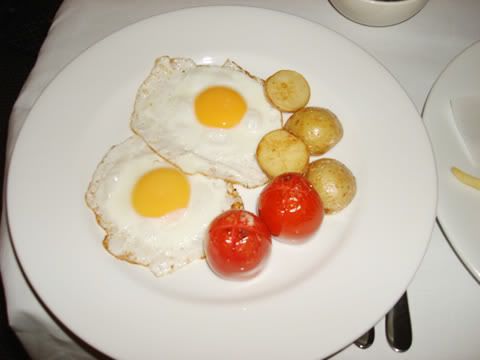 This is how my room looked like towards the end of my trip.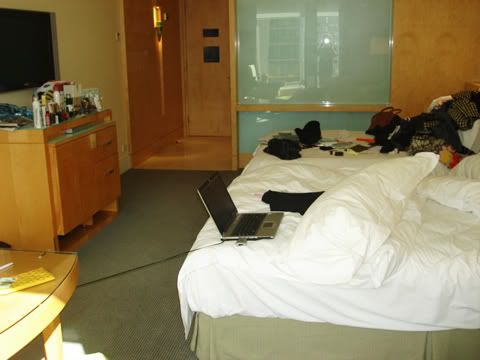 Unlike in my humble cocoon in the third world, there are no maids to pack my stuff. I had to do everything with my bare hands. I like to be on my bed whenever I use my laptop but that's how far as the cord goes. Free wi-fi is available at the hotel lobby otherwise, you'll have to pay $30 per day to use broadband internet in your room.
I like the Westin!

follow me on Twitter