Marc by Marc Jacobs - Men's, Size Small
Marc by Marc Jacobs - Men's, Size Small
To be honest with you, the reason why I dress the way I do (which I've been doing so for YEARS) is the fact that I cannot seem to find anything I like in the men's department IN MY SIZE. Take the most basic Marc by Marc t-shirt for instance. It's a size small.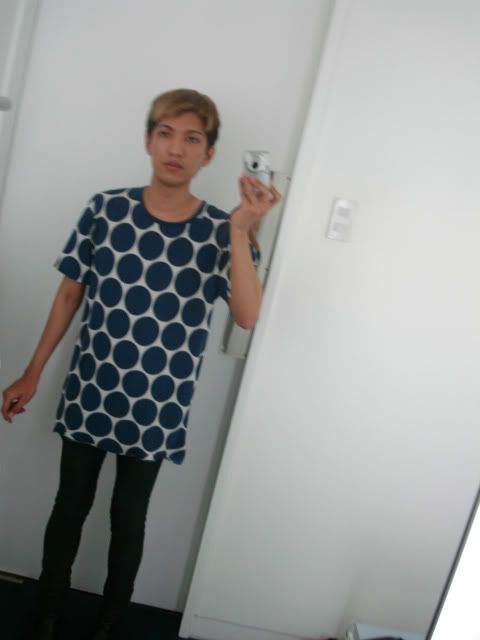 Is it a tent or is it a dress? It's not like I'm a midget or anything. I'm probably taller than Marc himself! Shit... if I had it my way I would roll up the sleeves, wear my red Hermès belt to cinch it on my waist, go bottomless and don a pair of red skyscraper pumps but no, there's no way I'm gonna do that because I don't want my ding a ling a ling ding dong and my bollocks exposed for everyone to see.
The good news is... I found something at women's (as always) in my size, which is small. Hah!

follow me on Twitter