New York Women From the Early 1940s
Wow. Just wow. I found these beautiful photos of women in New York taken in 1942 by Life magazine. I must admit my level of interest with the present and the future is much greater than my interest with the past but I don't mind winding the clocks back from time to time to be inspired.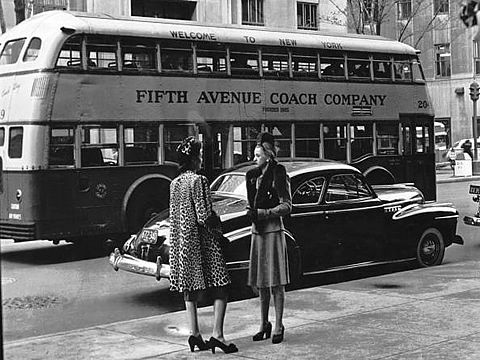 Isn't it incredible how chic women were back then? Fascinating how they dressed up to the nines with full-on, head-to-toe looks. These aren't fashion models but random women photographed on street-level -- window shopping, walking their dogs, chatting to their friends on the street.
Click click click to see more.