You Can Keep Me Here
"You Can Keep Me Here."
I'm back in the cesspit of the third world. Yes. You know, I cried a little in the plane yesterday. I had such an amazing and wonderful time in Beijing you people have no idea. Now. I haven't served some cheese in the longest time so get ready for it. What you are about to read is a bit like the little homily at the end of Oprah. I think my heart grew two sizes yesterday. One of the highlights of my trip was taming a Dane. Let's call him Mr Denmark or Mr DK for short. No he doesn't have a name. OK fine, he does but it's for me and only me to cherish. Not everything about my life is for public consumption you know.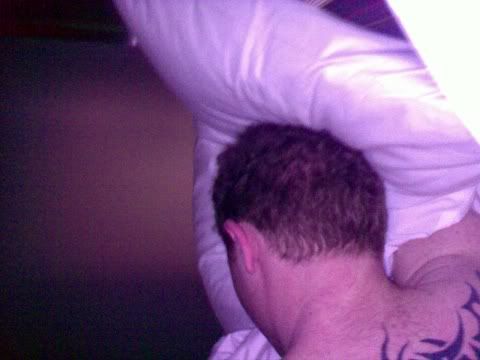 Hah! Click click click!
Lemme tell you it's a big, big, beautiful world out there. Never mind the fact that there are still heaps of people from western civilised nations who have no idea who Alber Elbaz is, but this trip was an eye opener for me and I kinda felt awkward because the stories and lives of the people I've met trumps my own personal experiences.

I've met backpackers and hitchhikers (yes, there's this German guy who told me he went hitchhiking from Hungary to China or something like that), I hung out with couchsurfers, I partied with foreign students in dive bars, had endless dinners with tourists and expats over cheap Chinese, etc. It was really different than my usual holiday but really, I've never had so much fun. Like what I said, it's so nice to detach yourself from your own little cocoon and be part of a bigger world out there.
ANYWAY.

Last Sunday, my Beijing BFF Akua (Wisconsin represent!!!!) and I, along with a few other friendly folk, went to The Boat bar for some dancing. A French woman DJed at the club -- she was so good.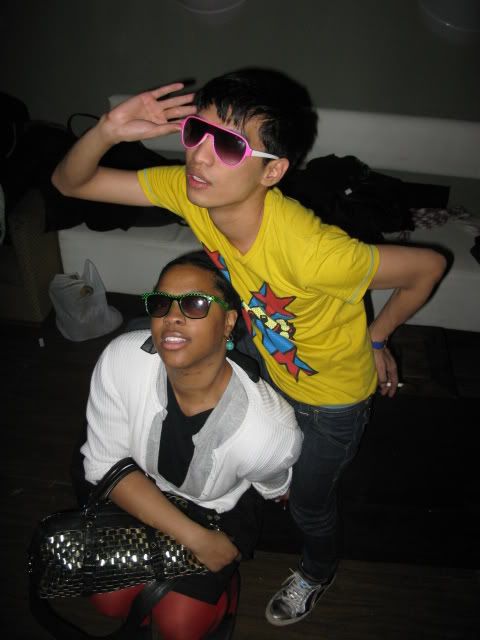 People who know me well KNOW that I NEVER go (and I loathe being) on the pull whenever I go to clubs. Clubbing to me is like going to the gym -- it's just another venue for me to exercise, dance and burn some calories while being under the influence of alcohol.
While I was having a good work out dancing to French electro on the dancefloor, Akua and Mr Denmark met at the bar and started chatting. Akua then asked Mr DK if he's gay and he said yes. Like all sassy and fabu fag hags, Akua went all like "OH MY GOD MY FRIEND IS GAY TOO, YOU SHOULD MEET BRYAN" on him etc etc etc.
I was way too drunk so I don't really remember what happened but according to Mr DK, we apparently talked for a bit, danced and even kissed on the dancefloor.
Uhh ok.
So I danced all night yaddi yaddi yadda...
It was getting late so me, Akua and Pete (the British guy) thought it was best to leave the club and go to McDonald's for a quick post-clubbing binge.
What I do remember though is that before I left the club, Mr DK and I exchanged phone numbers and talked for a bit on the stairs.
Akua and I separated ways after McD's. As soon as they put me in my cab, I rang Mr DK for a quick chat. Again, I can't remember what we talked about but all I know is that the conversation ended up in a 20 minute car chase at 4 in the morning -- me giving him directions to the hotel, my taxi driver giving his taxi driver directions, etc etc etc.
In the end, we met outside my hotel and he slept over till noon this Monday.
I'll spare you ALL the gory (hah) details but we met up again on Tuesday, Wednesday, and Thursday.
On my last night in Beijing, I had a quick dinner at 1001 Nights followed by two drinks at Opposite House. We were both tired and I had to pack my luggage so we went back to my hotel and had an early night.
In one of our postcoital conversations (durin that nice snuggling and cuddling part), I told him that although I *sometimes* do one-nighters, I never do it with the same person more than a few times because I have major problems with feelings and emotions and I don't want to get too attached or else I'll be reaaaally sad in the end because I know it's not going anywhere.
You wanna know what he said?
"YOU CAN KEEP ME HERE."
and HE HELD MY HAND WITH HIS HAND AND PUT IT ON MY CHEST/HEART.
I almost died right then and there! It was soo mushy mushy - I didn't know whether I should laugh or cry. He's a super sweet guy.
I think I told him "nooo, not there or else I'll be sad" so I said "I'l keep you here" before pointing to my head.
Time went soo fast that night. 11 hours... 10 hours... 9 hours... 8 hours before I leave...
I had a good sleep though. Waking up next to a man with his arms around you and your face buried in his chest is better than the pleasure of maxing out your credit cards at Chanel, hands down.
He stayed until I checked out of the hotel and it was so depressing parting ways with someone you like not knowing when you'll see them again. Who cares about 'keeping in touch' (even with today's technology) when you know it simply won't be the same, you know? Our lives change every day.
I've already left Beijing and he's flying back to Copenhagen on Monday.
We exchanged a few messages when I was at the airport and on the plane. Here's the last text message I received from him.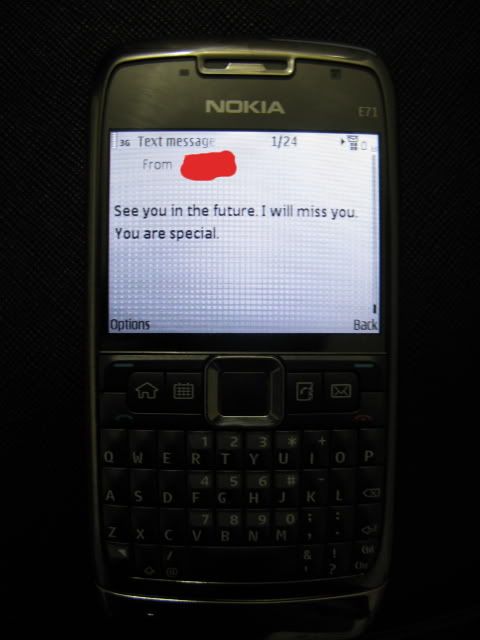 And there you have it.
Now if you excuse me, I need to get back to reality. Men are pretty much similar to fashion -- they come and go faster than the speed of light. Nothing in this lifetime is permanent...everything is temporary so make sure you cherish every single great moment. I know I have... and will do, for life.
NEXT!
follow me on Twitter